Our Story
"The steps of a man are established by the Lord, when he delights in his way" - Psalm 37:23
Pastor Matt Korniotes came to know the Lord in September of 2005 at a Calvary Chapel Men's Conference in Lynchburg, Virgina. As he grew in the Lord, he began to serve in several capacities at Calvary Chapel including both practically and spiritually. After just a couple of years of attending Calvary Chapel and serving the Lord as a lay leader, the Assistant Pastor stepped out in faith to begin a church plant in Warrenton, Virginia. Shortly thereafter, the Lord raised up Matt to formally serve as Assistant Pastor.
In June of 2010, Matt and his wife April prayerfully made the decision to heed the calling of the Lord and step out in faith to plant a church in Colorado. In September of 2010, they arrived in Colorado and immediately began to serve practically at a local church. Pastor Matt established stable housing and then waited on the timing of the Lord to start a fresh work. Finally, on March 13th, 2011, the doors of Calvary Chapel Cherry Creek opened, and Pastor Matt began serving the community through the simple teaching of the Word of God, line upon line.
Since that time, Calvary Chapel Cherry Creek has been exceedingly blessed by the Lord! In the beginning, our worship services met at a middle school in Centennial, Colorado. Our fellowship quickly grew and in May of 2012 the Lord provided a church space at the Southfield Shopping Center in Centennial. Only a year later, the Lord provided exceedingly and abundantly by providing the church that Calvary Chapel Cherry Creek now calls home! The church facility located in Centennial features a large assembly room, a big kitchen with several stoves, ovens, and sinks (with capacity to serve wonderful meals and support fellowship/community events), an ample community pantry, a nursing mother's room, a spacious nursery for babies, a large youth room, and numerous classrooms for our Children's Ministry, discipleship classes, Bible studies, casual meetings, as well as formal counseling!
If you ask Matt if he's a senior pastor, a church planter, an apostle, or a disciple, he will simply answer that he's just a rescued sinner that's returning his life to the One who saved him, which is his reasonable service as the lead servant of Calvary Chapel Cherry Creek.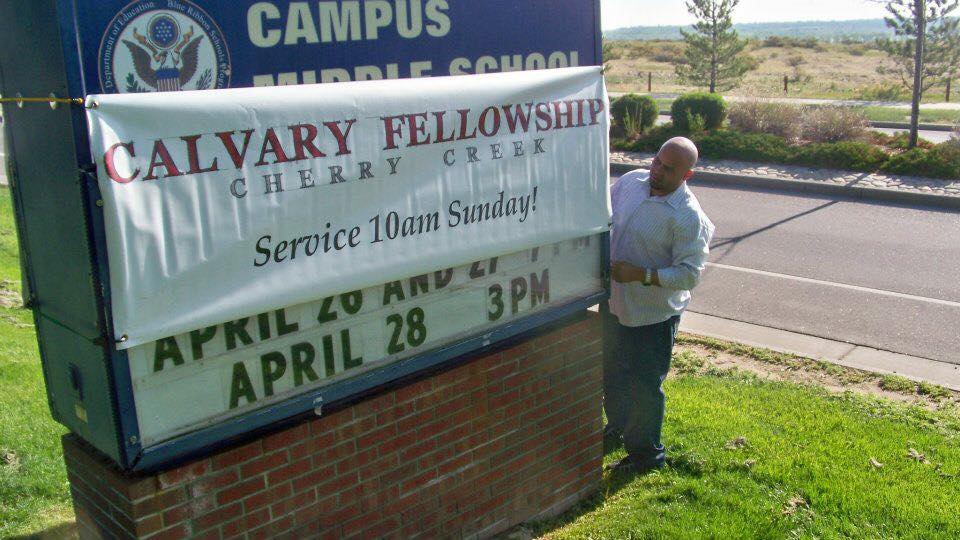 See how God is leading us!
check out the sermon below!