Children

B.L.A.S.T (Believing, Living, And Sharing Truth) is our Children's Ministry for all children, newborns through 5th grade! All children are welcome! Our goal is to help children become true disciples of Jesus Christ by building personal relationships with them, being examples for them, and teaching them God's Word!
Age Groups
Infants (newborns until 18 months)
Walkers (18 months until age 3.5 and potty trained)
Preschool (3.5 and potty trained until Kindergarten)
Elementary (Kindergarten through 5th Grade)
Safety
All teachers are required to complete a background check. We provide snacks that are free from most allergens and require parent permission to offer snacks. In addition, we use a number-matching system to ensure children are matched with correct parents at check-out and security is always on staff during operational hours.
Infants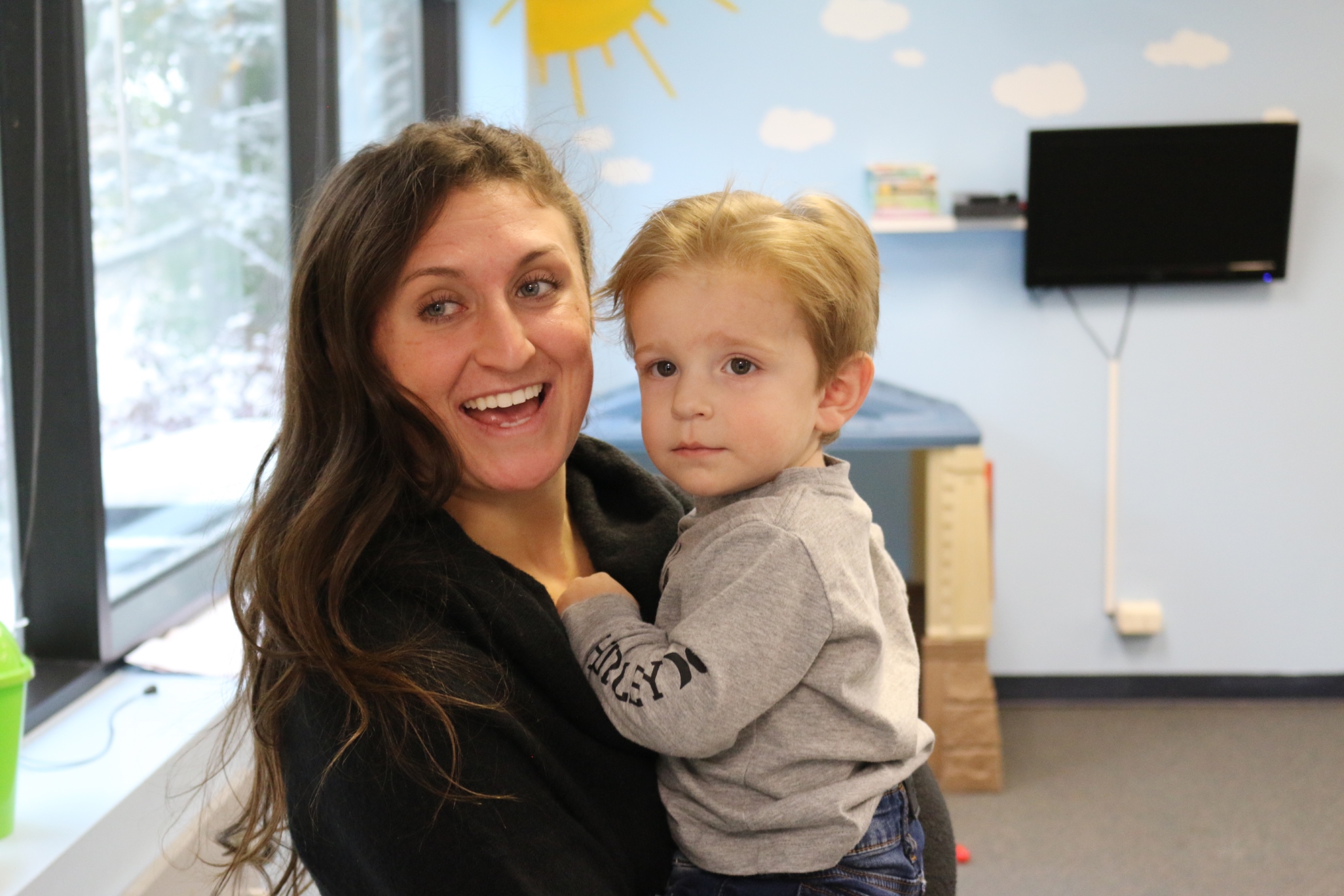 We believe that even these sweet little ones can begin learning about God's character through the love, care, and nurturing provided by our committed servants. As a result of the loving family atmosphere at Calvary Cherry Creek, each child is treated as if he or she was our own. We are all ONE in the body of Christ, knit together in love by the Holy Spirit.
What To Provide?
2 diapers and 1 change of clothes

A sippy cup or bottle with water, milk, or

formula (already prepared)

Snack (if your baby can self-feed) - we do not provide snacks

Blanket, stuffed animal, or pacifier that can help soothe your baby

**Make sure everything is labeled, including your diaper bag (stickers are available)
WALKERS and PRESCHOOLERS
Even at this young age, a child should be trained up in the way of the Lord! (Proverbs 22:6) Our time with the Walkers and Preschoolers is spent directing them to Jesus through Biblical teaching using Discipleland curriculum that includes Bible lessons, coloring, games, crafts, allergen-free snack time, and life application activities and stories. Parent involvement is encouraged to reinforce what they learn and take home guides are sent home each service. Children will love your engagement and encouragement! Walkers should bring 2 diapers and 1 change of clothes unless they are potty trained. Preschoolers must be potty trained and able to use the restroom independently.
ELEMENTARY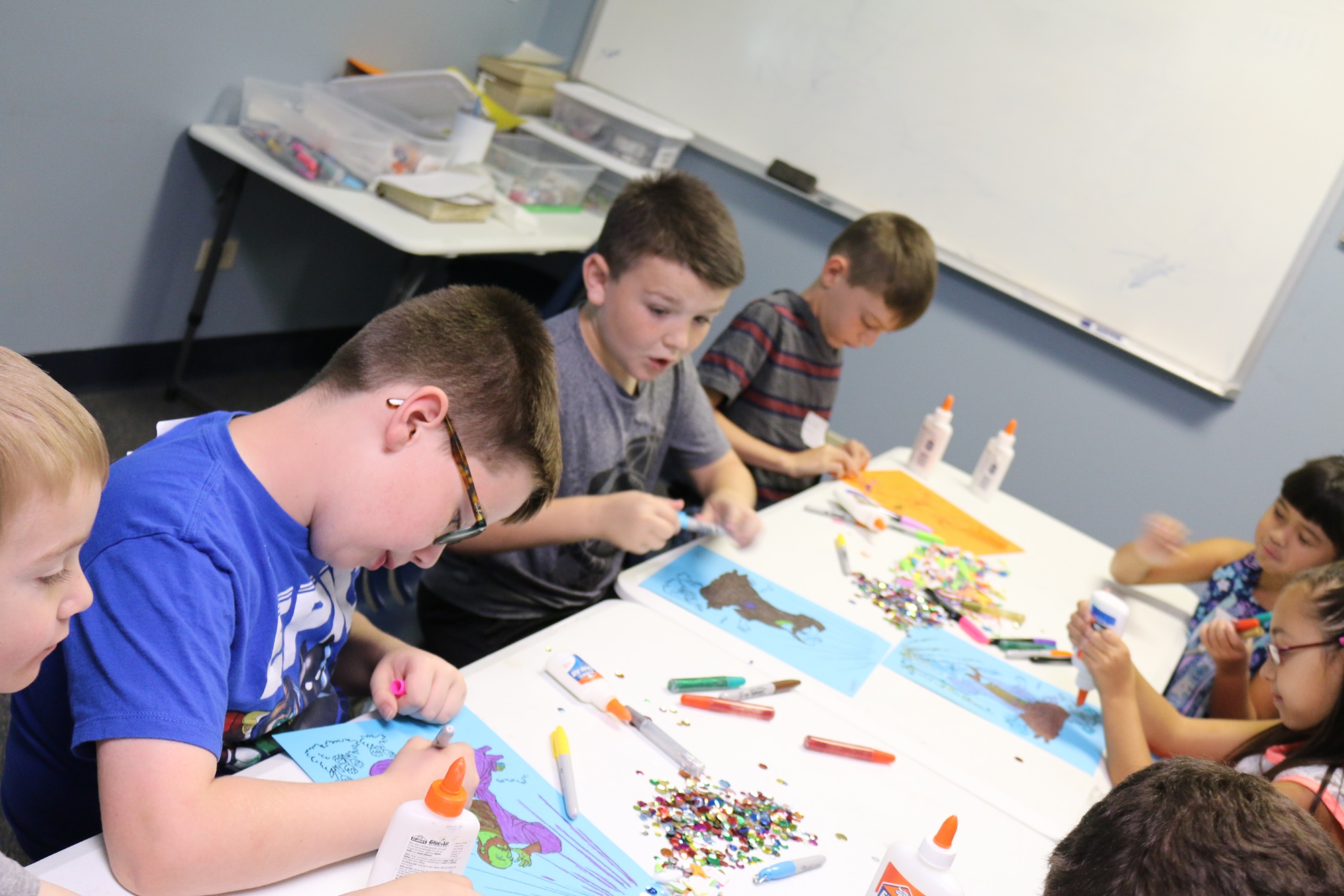 We are ALL about leading children to the truth of Jesus Christ and living it out by example, so they, in turn, will follow the Lord and share their faith with others!
It starts with a Spirit-filled time of worship with our children's worship team, and then children Kindergarten through 5th grade are split into age groups, rotating between Bible study, crafts, and games!
During our 9am service on Sundays, children in 4th-5th grade are encouraged to participate in our Youth Discipleship program, a verse-by-verse Bible study, teaching them how to seek God through His Word, empowering them to develop a personal walk with the Lord, offering them essential Bible study skills for life, and preparing them to join adult services after 5th grade.
Other Children's Ministries...
Arrows CHRISTIAN HOMESCHOOL CO-OP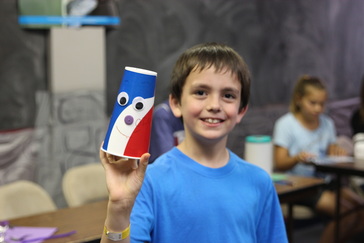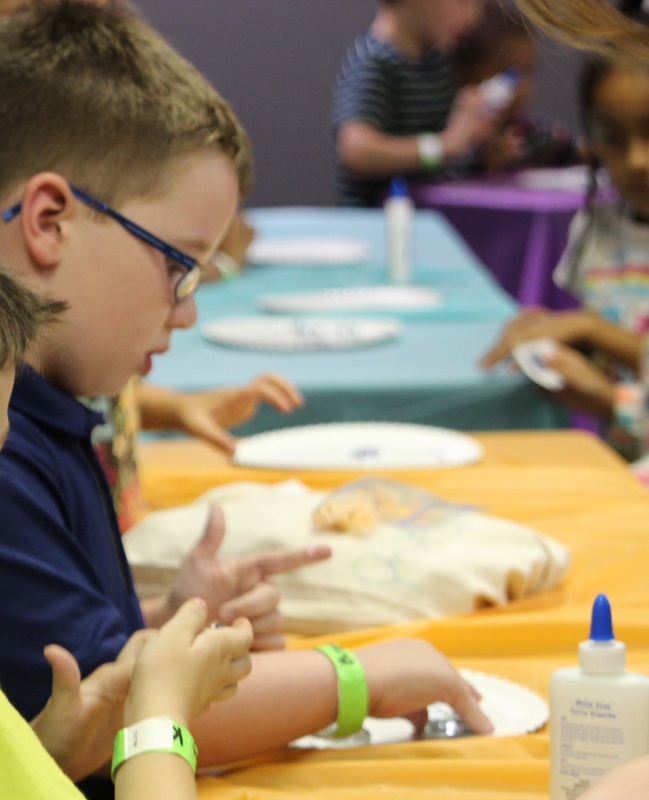 Arrows Christian Homeschool Co-op is an outreach ministry of Calvary Chapel Cherry Creek, and we meet on Monday mornings from 9:30am-12:30pm at the church. Nursery through 12th graders are welcome.